Government of India Ministry of External Affairs - welcomes you to the official website for the Australia/Asia Pacific Regional Hindi Conference. Over 75 scholars, students, teachers and lovers of Hindi will attend this event to be held from Feb 4 to 6, 2006. This conference programme includes debates, essay writing, poetry recital and presentations by guest speakers presenting a teacher as well as student perspective of Hindi being taught as a second language. Prominent dignitaries from India and the region will grace the occasion with their presence.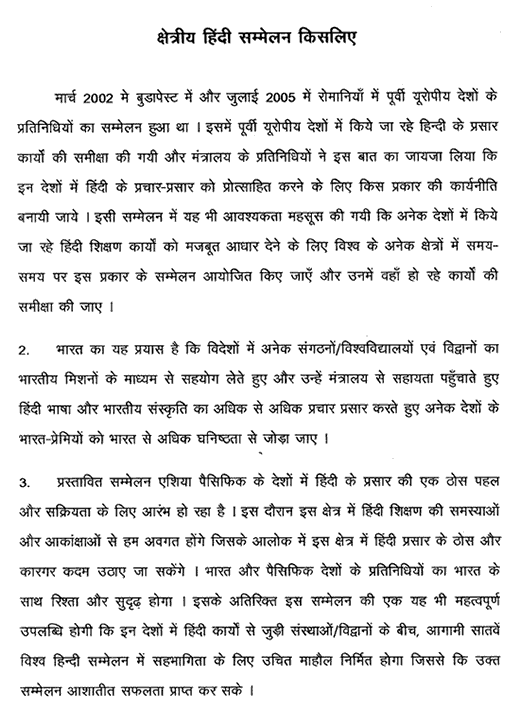 English version

The objective of these international Hindi conferences is to strengthen linkages with people of Indian origin abroad, especially those Hindi speaking, draw the Indian Diaspora into cultural events that they can relate to, and as a cultural gesture to communities of Indian origin concentrated in specific regions of the world. The Government of India has continued its endeavours to popularise Hindi both in India and abroad. Special efforts are being made for teaching Hindi in foreign countries

If you need any more information regarding the conference, contact those listed here.